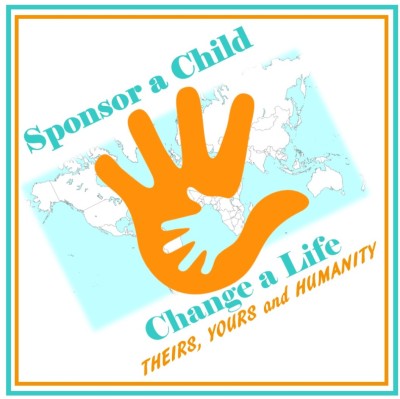 The goal of our Sponsor a Child program is to provide each of our children the opportunity to develop skills and the desire to escape the grip of poverty so they can become productive citizens and future leaders of our country to help transform Kenya from a third-world country into a thriving economy.

Our sponsorship fee is $15.00 US dollars per child sponsord. Each sponsor has the option to receive an update letter or up to a one-half hour "facetime" visit from their sponsored child. If the sponsor has a child of their own who would like to have a pen pal, the sponsored child will respond to every letter received in a timely manner.

In addition to the monthly sponsorship fee, the sponsor will have the option to add a $20.00 US dollar Christmas present bonus in November or no later than December 10th of each year. Our staff will purchase prsents for your sponsored child to include an outfit of clothes and a toy or school supply item. If "facetime" visits are being utilized, the child will open their gifts during the December visit.

It is very important to note that our Sponsor a Child differs from most other similar programs in that we do do have a paid middle man or agency handling our program.  Other programs charge a minimum of $30.00 US dollars for per child sponsorship, with many being $50, 60 or more.  This is due to the "middle man" charging 50%, and sometimes up to 90%, for handling fees.  Christ Way Mission is blessed to have donated handling services by our US sponsor church, the Millersburg Church of God. This means 100% of your $15.00 US dollar monthly sponsorship goes directly to Christ Way Missions.

To sponsor one of our children, select a child below and write down the number and name listed on the picture. Then click on the child's picture and you will be taken to a Sponsorship Form. Please read the form in its entirity.  You will several options to add to your sponsorship. Once completed, click on submit. You will receive a Sponsorship Welcome Packet within 30 days, which will include a picture of your sponsored child.  If you want us to select your child, click on the Sponsor a Child logo.